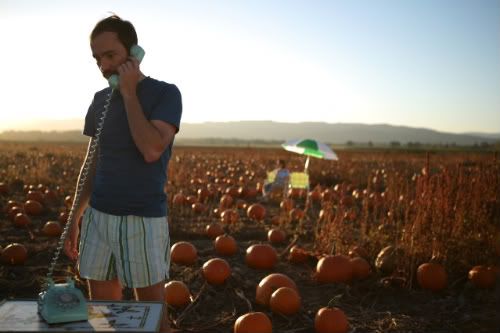 Matt McCormick's first feature-length film is a pensive character piece with a perfectly Portland heart — something that's easy to say and harder to explain. Some Days Are Better Than Others is a three-pronged, subtle narrative about disconnection, loneliness and slow, quiet change; the SXSW film booklet says it "asks why the good times slip by so fast while the hard times always seem so sticky."
In unremarkable corners of Portland, three characters drift: a soft-hearted animal-shelter employee (Carrie Brownstein) spends more time making Real World audition tapes than she does talking to people; a woman (Renee Roman Nose) sorts donations at a thrift store, where ordinary and unusual cast-offs from strangers' lives pass through her hands; a scruffy slacker (The Shins' James Mercer) makes a living working odd and short-lived temp jobs, breaking up his days with visits to his step-grandfather (David Wodehouse), who makes art films consisting entirely of close-ups of soap bubbles.
These lives overlap, but in a compact, small-world way. McCormick's eye for the small things that change a day, or a life, is sharp and compassionate; he finds the moments that initially seem unremarkable and follows them until they gradually transform into something greater. Amid the narrative strands of his melancholy film are transitional shots that are sometimes very familiar — abandoned buildings, soaring birds, the damp grays of the Oregon coast — but here they're appropriate and effective (and beautifully photographed). The best of these, a lovely shot of the Fremont Bridge, distills the film's ideas about disconnection into one affecting image: it's just a piece of the bridge, neither end visible. Caught in the frame, the bridge and the cars and people on it are cut off from the whole, from the very purpose of the bridge — but only for the time being.
—–
Some Days had its world premiere at South by Southwest. No further screening dates are available yet.